Imperial Porcelain
Manufacture
We have developed and registered a strategic portfolio of special trademarks that protect the main visual characteristic of the brand, the structure and the placement of the cobalt net design on various porcelain items.
Cup
Before the project, the cobalt net design was protected with a series of three pictorial trademarks that recreate the most traditional version of the pattern.
Net 1
Net 2
Net 3
Cup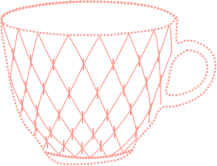 The project created a position trademark that protects the "lighter" version of the design in any colour combination, as well as its position on items of any shape and size.
See trademark
Plate
Initially, the protection was achieved through the combined mark of specific colours with a slight adjustment to the shape of the item.
See trademark
Plate
A special position mark was registered as the result of the project. It assures the protection of items produced by the Imperial Porcelain Manufacture from the use of any analogs of the famous design, whatever shape and details they may take.
See trademark
Name
Before the project, only the name of the design used by the Imperial Porcelain manufacture was protected.
COBALT NET
КОБАЛЬТОВАЯ СЕТКА
Name
In order to reinforce the protection of the verbal identifier of the Imperial Porcelain Manufacture, additional names and abbreviations used for the promotion of the IPM brand on the Internet were registered.
ЛФЗ
IPM
LOMONOSOV PORCELAIN